Let's continue the journey towards self-healing! The only way you will make the permanent improvement you desire is by tapping into a force greater than yourself.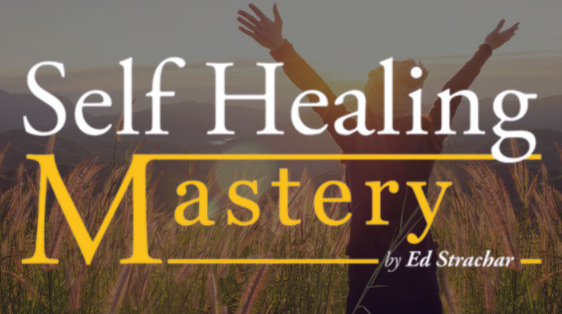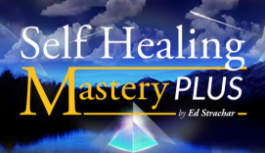 SELF HEALING MASTERY

PLUS 2021
INSIDE SELF HEALING MASTERY COURSE you will learn how to heal and energize your mind, body, and spirit! Align yourself to access the infinite power of the Universe & upgrade all areas of your life. This course is consists of 7 Pre-recorded POWERFUL HEALING SESSIONS by Elite Healer, Ed Strachar. This is a pre-requisite to more advanced courses.
SELF HEALING MASTERY PLUS is an advanced course that gives you access to MONTHLY LIVE SESSIONS (once a month for 10 months per year). Ed will walk you through a step-by-step process of how you can connect to the higher dimensions of the universal energy fields to help you heal and transform depression, chronic fatigue, low energy and dark energy into Love, Health and Vitality!
In the Self Healing Mastery Plus Sessions , You'll Discover:
1. How to access powerful vibrations and how to use this pure and natural infinite energy to experience a better mood, free from depression and anxiety.
2. The key principles to accessing your perfect flow and staying connected to higher energy to give you the hope and inspiration to fight on in your darkest hours.
3. Why most healers die early and broke and their risk when healing anyone who is undergoing a relentless emotional or physical pain.
Join us again for another exciting year of Self Healing Mastery Plus 2021. We will have a set of 10 live webinar sessions with Elite Healer, Ed Strachar.

Ed will walk you through a step-by-step process of how you can connect to the higher dimensions of the universal energy fields to help you heal and transform depression, chronic fatigue, low energy, and dark energy into Love, Health, and Vitality!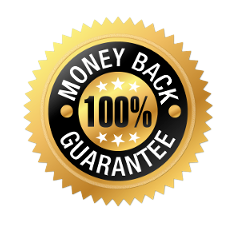 We don't want you to miss out on this offer.
We're completely confident that Self Healing Mastery is exactly what YOU NEED to finally align yourself with the INFINITE ENERGY and learn how to HEAL your body, mind, and soul with HIGHER VIBRATION.

In fact, we're so confident that I'm going to make this a complete RISK FREE DECISION for you!
I will offer you my THIS-Will-Work-For-You-Too no questions asked money-back guarantee!
In other WORDS. You are taking NO RISK when you invest!
This is our PROMISE!
If for any reason you feel DISSATISFIED after your 1st session just let us know and we will give you a Full Refund!
We'll take all the risk because we are 100% confident this will work for you!
One of the World's Elite Spiritual Healer & Mentor of SelfHealingMastery.net
Are you or someone else you love is in pain?

Are you a woman who is feeling overwhelmed, hopeless, and not knowing where to turn?

Are you challenged by one or more of the following: depression, anxiety, grief/loss, food/body image problems, low self-esteem, menopause, addictions to alcohol and/or drugs, relationship issues, finding your purpose in life, family problems?

Have you been struggling to maintain your vitality, feel better, and regain your general well-being on a daily basis?

Does everyone else think you've got it all together, yet inside you feel totally out of control?

Are you tired of trying to do it all on your own?
If any of these apply to you, I can help! I know what it is like to feel the despair, the torment, the hopelessness of major depression. I have experienced it and have survived, and my message is that you can get through it, too. There is hope. That is why I have created Self Healing Mastery and you'll love what I've prepared for you.
I want you to be able to live your soul's purpose, to heal on the deepest level, to experience love in every breath, and to share your gifts with the world. I want you to have it all!

Join me for this year's LIVE Self-Healing Mastery webinar sessions. The schedule is provided below so you can continue your journey to becoming a more vibrant, livelier, and healthier person you've always wanted to be, and start feeling great in a very short time. Sign up to save your spot for our upcoming webinar sessions this 2021.

Can't wait to see you in class again and take you on another exciting healing journey ahead!
TAKE CHARGE OF YOUR OWN HEALING!
JOIN THE MOST POWERFUL HEALING MASTERCLASS ON EARTH AND EXPERIENCE THE EXHILARATION OF FEELING GREAT, LIGHT, BRIGHT, JOY, AND POWER!
Healing Genius
4257 Barger Drive
Eugene, Oregon 97402
Email: [email protected]healinggenius.com
Copyright © 2021 SelfHealingMastery.net. All Rights Reserved.